6900 W Galveston Street
Chandler, AZ 85226
In 1997, Valley Christian (then only a high school) moved to our current campus in Chandler. The high school campus stretches across 17 acres and includes multiple buildings and athletic fields. The academic building features 26 classrooms and houses three science labs, three technology labs, an art lab, an assembly hall, music hall and our student union.
The gymnasium includes a weight room, locker rooms, and cheer room. In addition to athletic events, the gym hosts many school functions, including our weekly student-led chapel. Our athletic complex includes a field for football/soccer and an all-weather track that was re-built in 2022. The field boasts a large video board installed in 2018. Additional fields for baseball and softball are located on campus as well as one of the nicest on-campus beach volleyball complexes in the state.
New to the high school campus in 2020 is a a state-of-the-art, two-story academic building. The new building will allow our capacity to increase to meet the growing demand for a Valley Christian education. The building will feature numerous classrooms built for STEM education. Additionally, Phase I of our capital campaign includes the construction of a Performing Arts Center on campus and a parking expansion.
In 2019, we purchased 13 additional acres of land adjacent to our current campus.
1005 E Guadalupe Road
Tempe, AZ 85283
Our Junior High opened at its current location in Tempe in 2018. The campus features two academic buildings with nine classrooms, a multi-purpose room, and a gym. 
Students have several outside areas to hang out during the day and an outdoor basketball court. 
Our students also have full access to a state-of-the-art worship center on campus in partnership with Gethsemane Church. The worship center is utilized for chapels, assemblies, concerts, and many other events.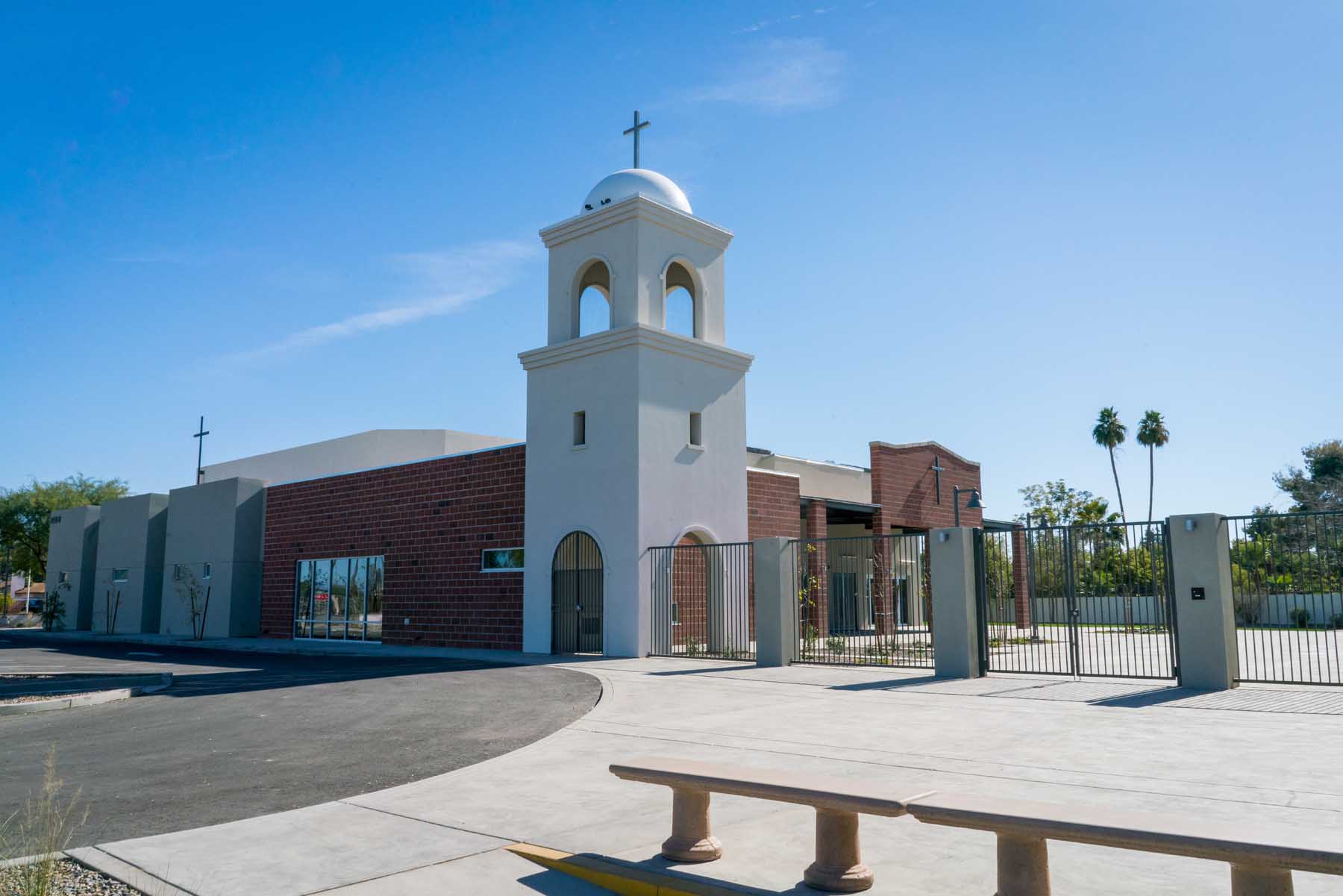 6304 S Price Road
Tempe, AZ 85283
The newest addition to Valley Christian Schools, our Elementary Campus was purchased and opened in 2019. The campus is conveniently located off of the Loop 101 and Guadalupe Road in Tempe and is only a mile and a half from our junior high campus. 
The campus boasts ample space for our K-6 students and families with sixteen classrooms, a library, STEM lab, lunchroom, multi-purpose room, and music room. 
Students can engage with their classmates on the covered playground, on the sport court, grass field, or black top.  
Our students and families also utilize the Sun Valley Community Church chapel and worship center adjacent to our Elementary Campus.